I just got back from the annual National Communication Association conference, which was held in downtown Philadelphia. It was my first time in the city and I was impressed by the design. The downtown area is lined with tall beautiful structures that run alongside smaller older buildings. Unlike newer cities in the US, Philadelphia reveals how the passage of time shapes a city. Close-by to the hotel was Redding Terminal Market, one of the oldest farmers markets in the country. I bough a chocolate covered apple!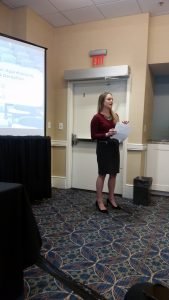 At the conference, my colleague Ashley Barrett presented our research examining how students linguistically compose truthful and deceptive health messages to send to their professors via email. The room was full of people and good questions!
I also had the opportunity to attend several interesting talks. One talk I attended examined how nominalization (converting another part of speech into a noun) can influence people's perceptions about social issues (i.e., cosmetic surgery, immigration). Another talk I attended explored why Tinder, a romantic dating app, was more popular than others on the market. This research showed that the visual accessibility of possible romantic partners played a key role in people's desire to use the dating app. This finding supports other research that has found that physical attributes dominate intital romantic interactions.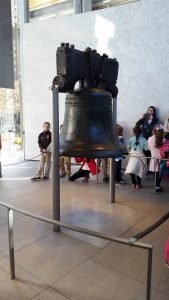 In addition, I had a couple of hours during the trip to visit some of the cities main attractions. I made my way to Liberty Bell, which was much smaller than I had anticipated. The experience reminded me of seeing Leonardo da Vinci's Mona Lisa — a lot of people crowding around a small object. But, after visiting Liberty Bell, I read up on bellfounding, the intense process bell artists go through to create bells. Its a complicated process and one that deserves admiration.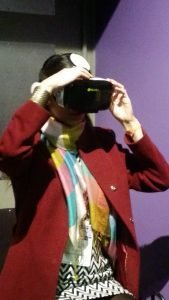 Finally, my colleague Gamze Yilmaz and I also took some time out to visit the Franklin Institute, an interactive kids science museum. Really though, we saw more adults interacting with the exhibits than kids! My favorite part of the museum was the new robot and virtual environment exhibit. We tried on virtual reality headsets and got to swim with Astronauts! The future of virtual reality is stunning and I am excited to see what is next.
Overall, the trip to Philadelphia was a good one.